New Students
WE'RE MORE THAN A YOGA STUDIO
We're an urban sanctuary in central Phoenix where you can leave the intensity of city life behind and return to the quiet of your yoga practice.
We offer an array of classes in styles to suit every need and mood. Intense Urban Flow. All Levels. Traditional Ashtanga. Slow Flow. Foundations. Restorative. Sound Healing. Candlelight Flow to Zen. Yin. Kundalini. And more. Each led by the valley's most sought-after teachers. And in one of the most architecturally captivating spaces we've experienced in the valley.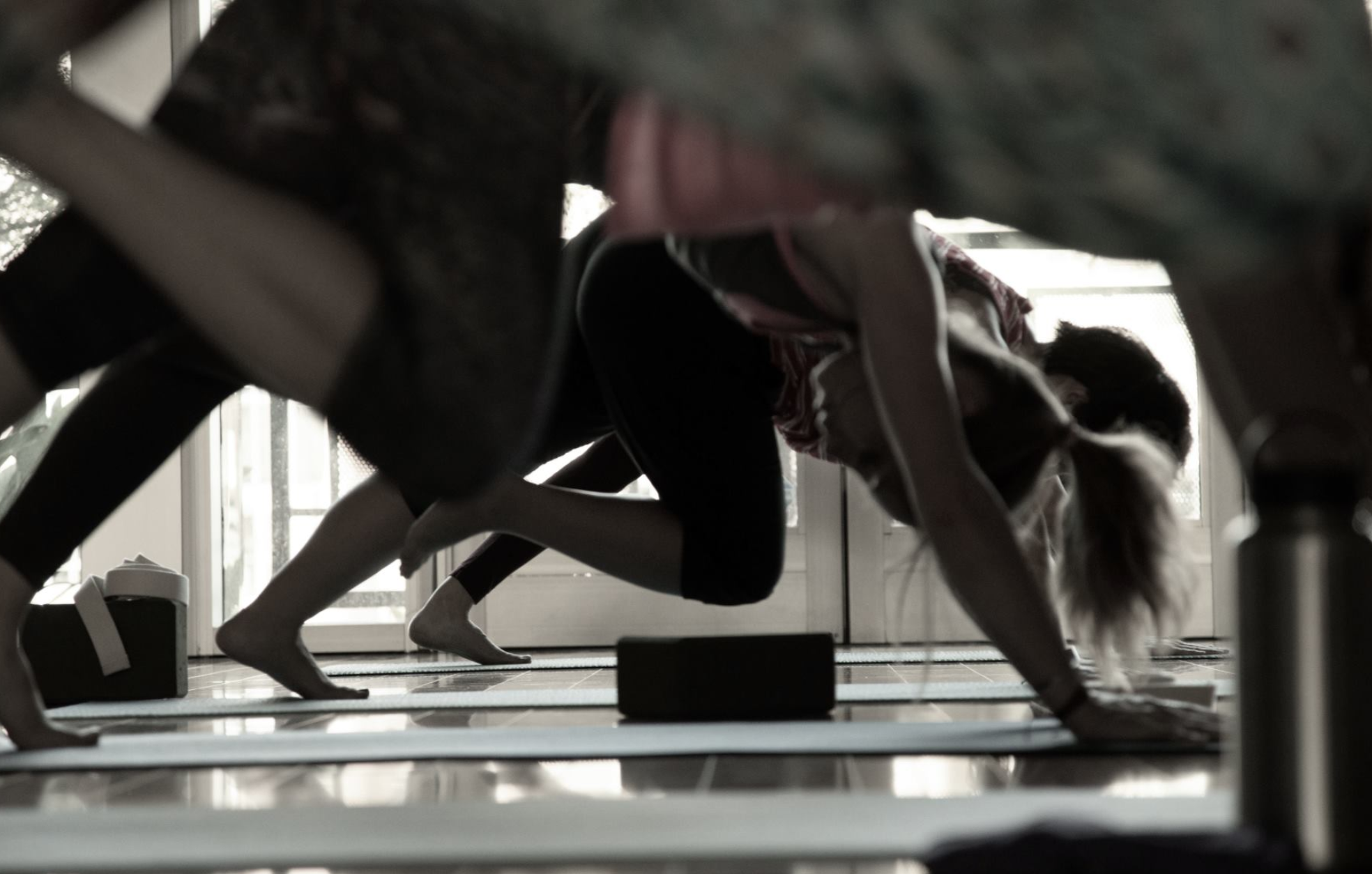 OUR RATES
New to our studio? Take advantage of our 1 Month Intro Offer, which gives you 30 days of unlimited yoga classes for just $39. Ample time to explore some of our 50+ classes a week and find what best suits your style and schedule. (Reserved for Arizona residents.)
You can easily access our classes either at our online schedule or the Mindbody app, which enables you to enroll in any class from anywhere at anytime and sync it with your calendar.
WHERE YOU'LL FIND US
We're located in Central Phoenix near the southeast corner of Central and Osborn avenues on Lexington Avenue.
If you're driving to our studio, park for free in the parking garage just east of the ONE Lexington building on Lexington Avenue. Select any space that's not marked "RESERVED" Before you leave, take a token from the front desk to exit the garage. If you're taking the Valley Metro Light Rail to our studio, exit at the Osborn/Central Avenue stop and simply take the crosswalk across Central to the east.
WHAT ELSE YOU'LL DISCOVER
Expand you knowledge of yoga with our workshops, yoga teacher trainings, retreats and private yoga instruction with any of our teachers. You'll learn everything from how to overcome common obstacles to meditating to how to come into an arm balance with ease.
Linger after class in our boutique. You'll find yoga fashions, natural skincare products, jewelry and artwork, all handcrafted by local artisans.
And save 15% on all of the above—workshops, trainings, retreats, lessons and boutique items—when you sign up for a membership.
HERE'S HOW TO START