Urban Yoga Teacher Training
Urban yoga is proud to offer one of the world's most innovative, diverse and practical Teacher Training programs in the study of yoga. Our philosophy is rooted both in our long tradition as an eclectic school that celebrates many styles of Yoga and our community of modern practitioners who have a thirst for meaning despite their demanding lives. The extensive curriculum choices blend the best of Eastern tradition and modern science and philosophy.
We offer a variety of teacher training modules every year with some of the world's most esteemed specialists in their field, each with a deep history of nurturing and forming aspiring teachers, including our acclaimed 200 Hour Foundational Training in Flow Yoga. Our mission is to provide each trainee with the skills and experience to lead a class first and foremost safely, creatively and authentically, thereby empowering a new and deeply satisfying life path as a teacher of Yoga.
If you are interested in learning more about our upcoming teacher trainings, please email us at info@urbanyogaphx.com.
Thank you for your interest!
Urban Yoga is proud to be an accredited school of yoga through Yoga Alliance and is also board certified through the Arizona State Board of Post-Secondary Education.
Testimonials:
Urban Yoga's YTT experience is immersive, authentic and incredibly welcoming. From my very first night in training I felt part of a community within my training group. Over the course of our 200 hours together we broke new ground as individuals as we practiced, shed layers, found our voices, and shared our truths with each other. Tara Martell is a spectacular lead trainer. She is knowledgeable, intuitive, sensitive and lively. She truly holds space for each person to discover their own authenticity. As part of the 200 hour YTT, we also received training by a wide influence of teachers from Urban Yoga and the greater Arizona yoga community. As I met and learned from a range of experienced teachers, I found new mentors with whom I resonated greatly. My training breathed new life into my personal practice and also prepared me to teach this gift to others. Every single thing I learned, experienced, and let go of had changed me. I can honestly say that life is somehow different, brighter, more realized as a result of this process. Now stepping into Urban Yoga to practice or teach always feels like coming home. – Kristina Santiago
_____________________________________________________________________
It's difficult to put into words what completing my YTT at Urban Yoga has done for me. Choosing to go through the training was one of the most rewarding things I have ever done for myself. I can hardly believe how dramatically my life has changed in the past year since my program ended. The training raised some gritty questions, and in turn, revealed some interesting answers – it wasn't always easy, but it was so worth it. Not only did my own practice deepen, but I gained useful tools and additional knowledge that has equipped me to further explore all that yoga has to offer and share my love of yoga with others. Several doors have opened and amazing opportunities continue to unfold that have brought fun, challenging, and richer experiences into my life. I feel very fortunate to have met so many awesome people in the local yoga community during and after participating in the teacher training program- I love my Urban Yoga family and can't imagine life without them! – Chelle Crandall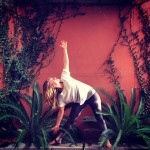 _____________________________________________________________________
My experience in Urban Yoga's teacher training program was very positive in so many ways. I had read that "teacher training changes your life" but I had no idea what to expect. I entered the program with an open mind and graduated with a well-rounded understanding of yoga practice, a new-found confidence in myself, and some life-long friends.
I learned SO much about the different aspects of yoga in this program. The history of yoga and stories of the postures stick with me today. I continue to learn how to incorporate these teachings into my own classes. By the end of the program, I had found confidence in myself and my ability to guide others through their yoga practice. I started teaching shortly after graduation, which was very exciting for me.
All of the instructors that were a part of my training were extremely supportive, as was the entire staff at Urban Yoga. My classmates and I were there for each other. We studied and practiced together, and formed friendships outside the yoga room. My overall experience was amazing. I am very glad to have taken my teacher training at Urban Yoga. – Clair Allen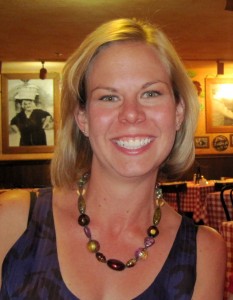 _____________________________________________________________________
The Urban Yoga teacher training was one of the most memorable experiences in my life. Not only did I feel prepared to teach and was hired immediately, I felt prepared to handle any event with grace and courage. Tara Martell offers knowledge and experience in yoga but also helps you find your authentic voice and teach from the heart. Many programs can be overwhelming but Urban provided me with a comfortable, open environment and challenged me to find my true purpose in the yoga community. A great balance between philosphy and physical practice resulted in a group of well-rounded and eager teachers. A life changing training, leaving you confident and hungry to learn more. – Beau Campbell