Humans of Urban Yoga | Amber Reed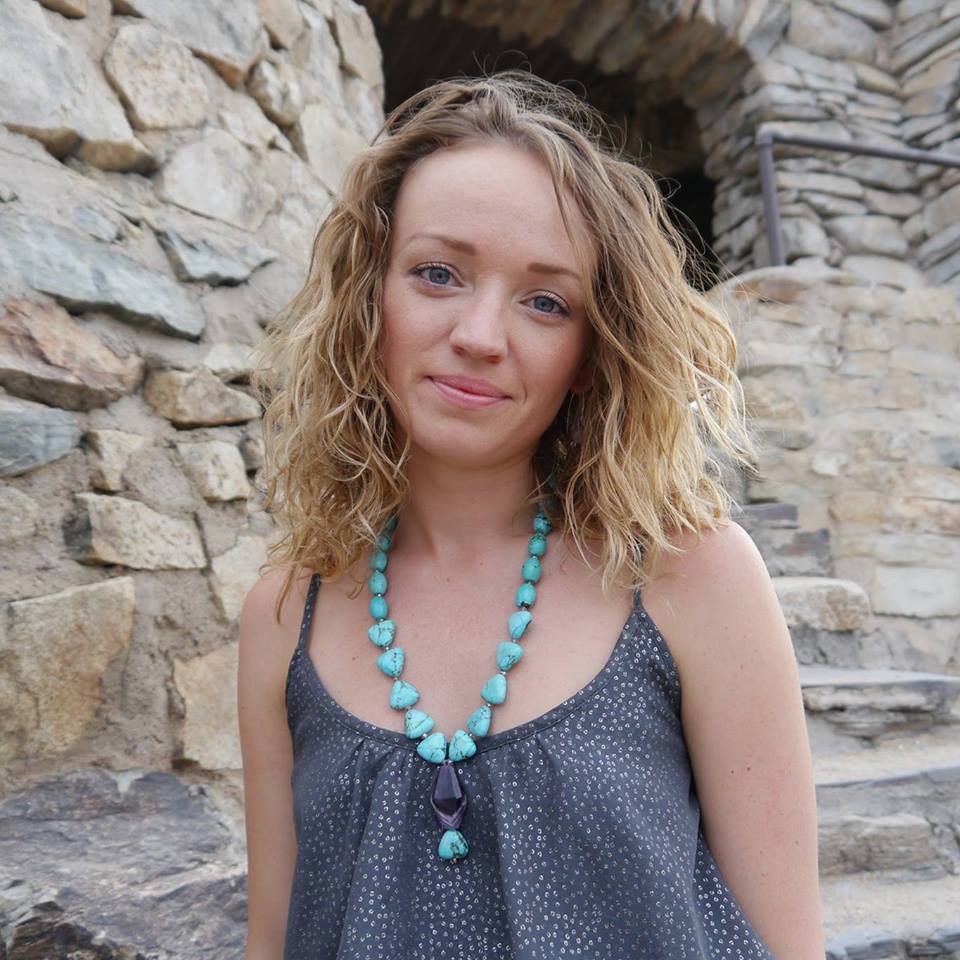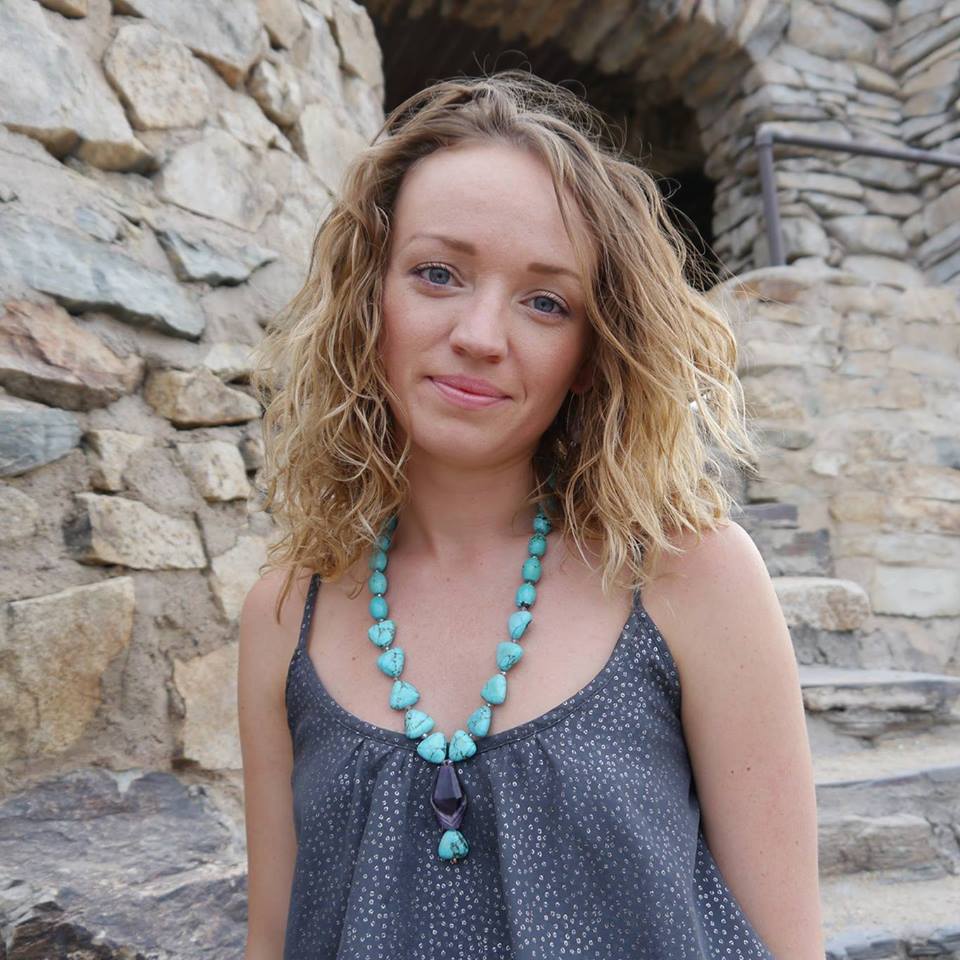 By Amber Reed, boutique manager at Urban Yoga
Humans of Urban Yoga is an occasional look at the students, teachers and staff at our yoga studio.
I feel so blessed for having been given the gig of boutique manager. There's so much peace and magic in this space. It's my peaceful place. I want to keep people here a little longer.
My main objective is to get as many local artists and artisans as I can to share their work, their art, their souls with our students— paintings, photography, fashions, rotating artwork—similar to a local Etsy.
I think what we're still missing in the boutique is men's and women's clothing in an array of sizes and styles. A lot of people shy away from yoga because they don't think yoga is for every body. It is. It's a nonjudgemental zone.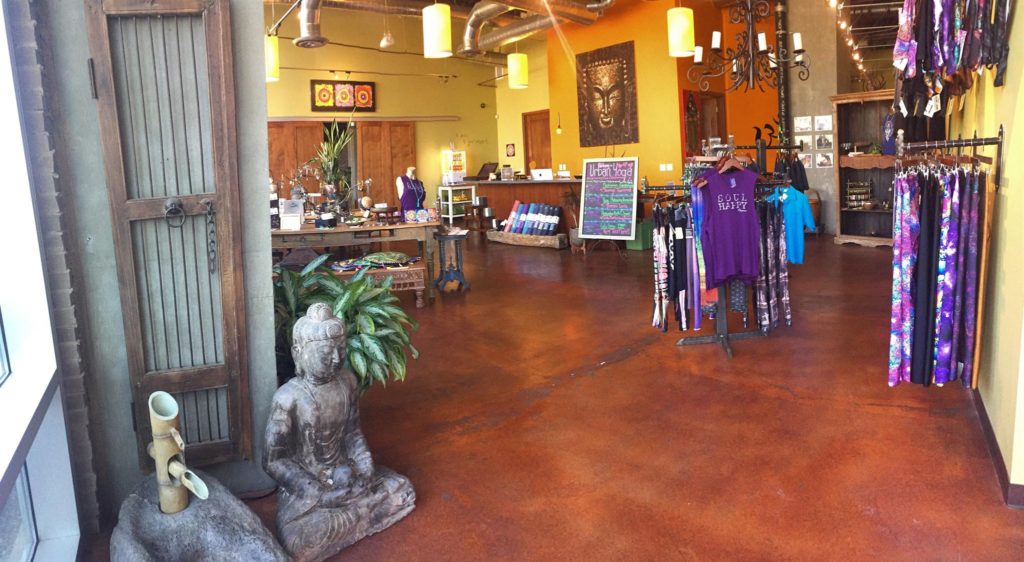 I've been designing jewelry for 7 years. But I began my career much earlier than that. I was always artistic—I loved to paint and draw and crochet and do anything creative—and even as a child I collected stones. When I was 16, I started studying gemstones. There were a lot of local gemstones in Michigan that you could collect, in particular Petoskey stones, and we used to collect them all the time as part of our zen routine. I'm a Capricorn through and through, an earth sign, so I'm very connected to the earth.
Jewelry stuck with me. It's way more than just a material item. It's a way to tell a story.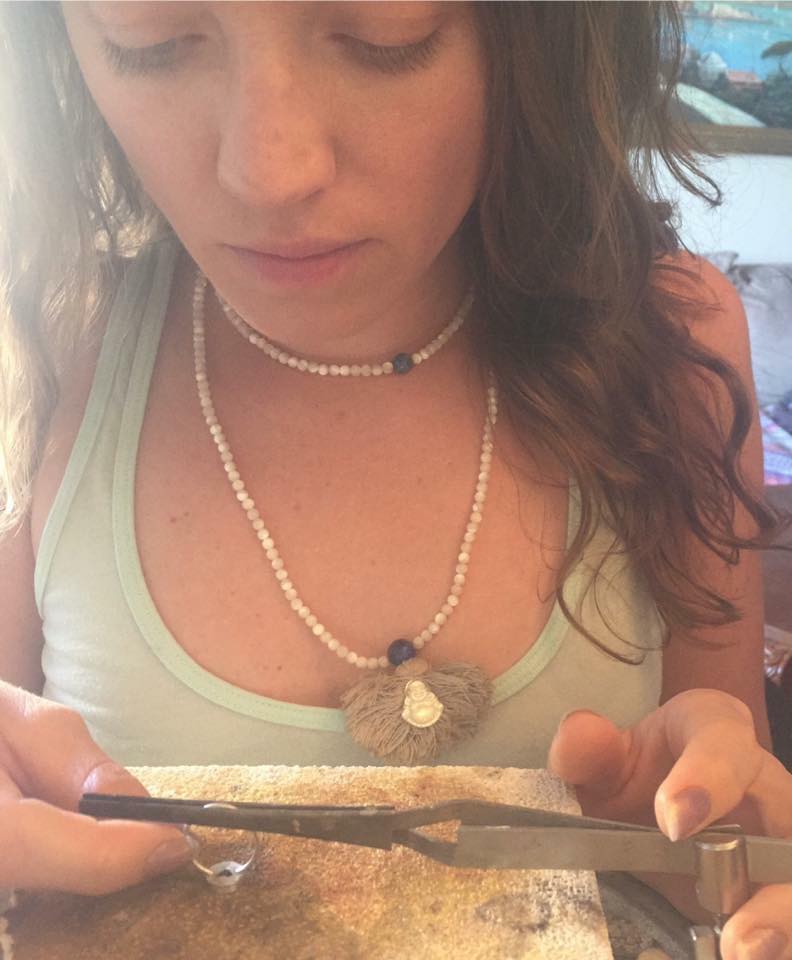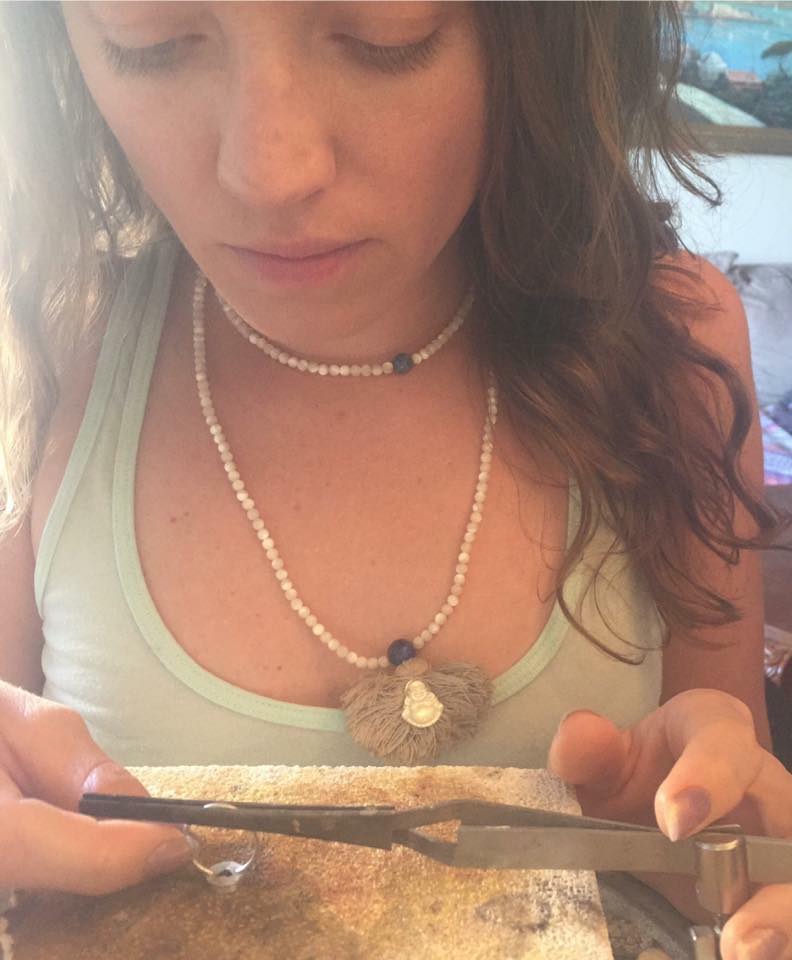 When designing jewelry, whether for the boutique or for someone in particular, I go by what the individual may be going through and what she needs in her life. Then I create. I think about humans' fundamental beliefs and needs and what we need to move forward in this life. Most people need safety, security, being grounded to the earth. I look for gemstones that are extremely healing and that bring people closer to their center.
Jewelry is essentially something to elevate someone's spirit. And to create a conversation between people. I think that's really important. You know when someone says, "Oh, I think that's really nice, where'd you get that?" I think there's a conversation there. We get so caught up in our own life. It's a chance to connect with other people.
It's also been extremely healing for me. I'm blessed to be able to create with nature every day. You'll see a lot of amethyst in my work. It's the stone of self acceptance and recovery. A large majority of us are suffering from addiction of some sort, whether lack of love or feeling not good enough. We have really harsh tones in our brain. Amethyst is a stone that I go to because it creates the ability to let go of that and be in your true self.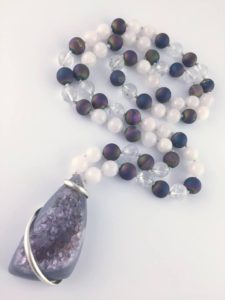 Abalone shell is also known for its healing properties. It's a traditional ceremonial thing that when you put abalone in a stream of water, such as a river, it allows you to go with the flow of life. It also creates abundance. Another is rose quartz, a forever healing love stone. It's always spoken to me, even when I was little.
Yoga has been part of such a great transformational experience for me. I started practicing 10 years ago and it created a new awareness about myself that I didn't know I needed. I got to see my habits and also how other people see the world and not put judgement on any of that. And I call that yoga. It's hard to put into words what yoga has really done for me. Yoga has brought me closer to the source. The source to me is love. When I practice, I focus on shedding old patterns, beliefs and pain that no longer serves me or the world around me. I unlearn. I forgive. I listen. I sink into Gaia's healing embrace. Rooted. This is where I grow into deeper awareness so I can tread even lighter than before.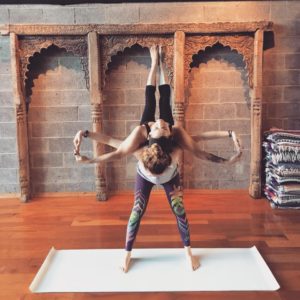 As a member of Urban Yoga—whether you have a 6-month, 1-year, or unlimited membership—you receive a 15% discount on boutique purchases. 

Our boutique currently features fashions, jewelry, natural skincare products and a rotating array of creations by local artists thanks to Amber, who has brought her inimitable style and grace to every corner of our space. Although yoga teaches us to bring awareness to each moment, it can still be easy to find ourselves in familiar situations and no longer notice what surrounds us, including as you walk through our front door, sign in and make your way to class. Take a moment. Notice the beauty in our boutique.

« Previous Post | Next Post »

Comments are closed.