Humans of Urban Yoga | Haley Tilden Ritter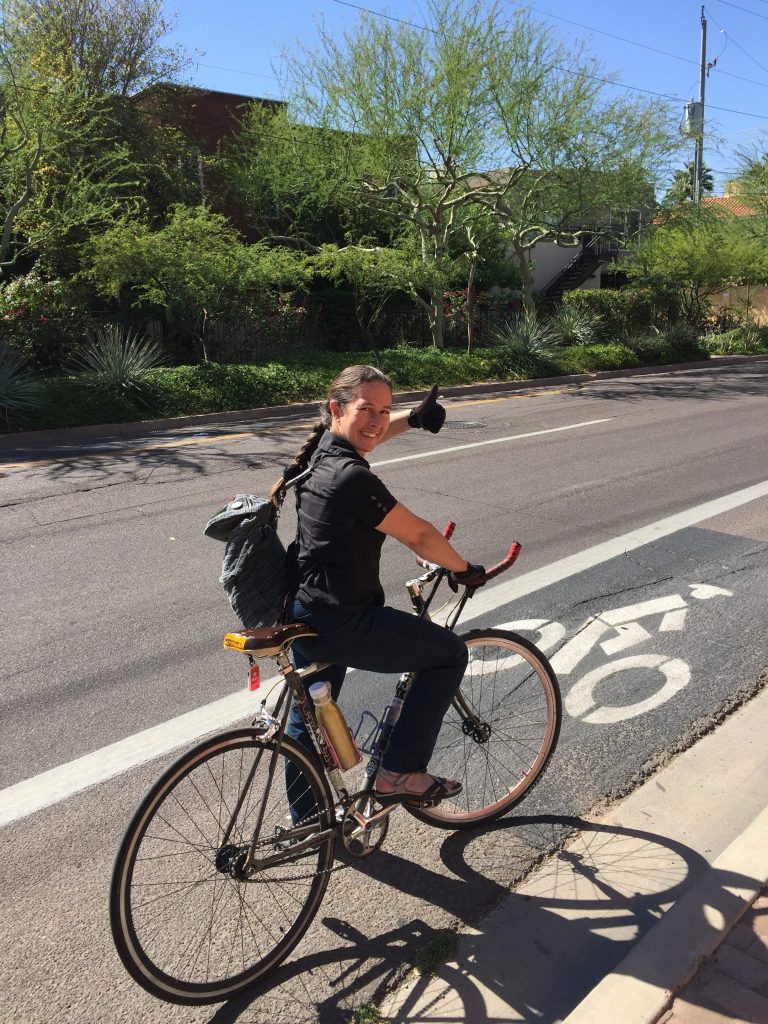 By Brendan Lentz, manager and teacher at Urban Yoga

When Haley Tilden Ritter was four years old, she loved watching Linda Bove, the deaf character on Sesame Street who introduced sign language to children. By the time Haley was eight, she'd taught herself to sign the alphabet, despite the fact that she had no family or friends who were deaf. Her early experience with Sesame Street had spawned a life-long passion for sign language that ultimately led to her career as a professional interpreter for the deaf.

I met Haley after a class I taught at Urban Yoga. While we chatted, she more than held up her end of the conversation by speaking and signing at the same time. When I asked her about yoga and the deaf community, Haley explained why she believed the combination isn't more common. "Deaf people can be somewhat removed from trends in society at large because they lack something that most of us take for granted—the ability to overhear conversations around them. As a result, the deaf community can be years behind on certain trends."

Haley is also part of another subculture—the biking community. She helped launch the Tempe Bike Action Committee and, more recently, Phoenix Spokespeople, which are local bike advocacy groups. Her passion for creating a more bike-friendly Phoenix didn't stop there. She's been recognized as having helped create the Comprehensive Bicycle Master Plan for Phoenix under Phoenix Mayor Greg Stanton.  Haley has also been known to appear at city council meetings and successfully persuade city planners to revise street plans to include better bike access. You can thank Haley for the bike lane on Indian School between the I-17 and 19th Avenue.

If you want to make a difference, Haley says, all you have to do it show up. "Meet the officials in charge. Tell them you'd like to see more bike lanes. They're open to hearing citizen input." In terms of making a difference regarding bike access, Haley recommends going to the Transportation and Infrastructure subcommittee that meets the second Tuesday of each month at 9 am.

The story with Linda Bove doesn't end with Sesame Street. It turns out Linda now lives in the Phoenix area. Haley recently met her at a conference and got the chance to thank her childhood hero in person. Linda was warm and gracious. Haley explained that she works as an interpreter and, when Linda had a medical appointment and needed an interpreter, guess who got the job?

You'll catch Haley attending Urban Yoga classes at all different hours of the day in between cycling around town serving as an interpreter for various clients. When you see her say hello. Better yet, sign it.

« Previous Post | Next Post »

Comments are closed.