Save Time – Check In Online
Booking your yoga classes on the MindBody App ahead of time has many benefits:
1. You are more likely to actually make it to class
2. You will secure your place in our more popular classes that fill up
3. You'll save time when arrive at the studio  
We hear from many students on why they want to practice yoga. For some its increasing flexibility to prevent injuries from trail running or weight lifting. Some people want more peace and calmness in their daily life. For others it's to lose weight. Whatever your reason is for practicing, consistency is the key to realizing the results. 
Pro-Tip: On Sunday night look at your calendar for the week and decide which yoga classes you will take during the upcoming week. Book those classes on the MindBody App and then enter those classes into whatever calendar you use for organizing your commitments. Doing this ahead of time sets you up for success for the week. 
Download the free Mindbody App now to access our class schedule and book your classes. Available for both Android and Apple devices.
Next search for Urban Yoga in Phoenix and click the heart 
 to save for easy access later in your favorites.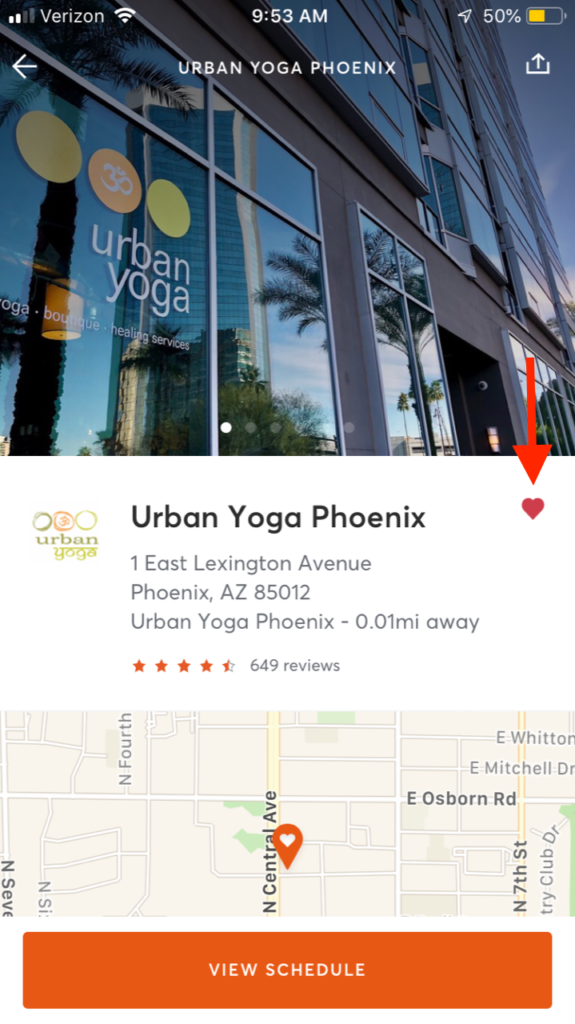 Finally if you have any issues seeing your Urban Yoga membership or class packages on the Mindbody App, use the built-in chat feature to get live help. Click "Profile" and then "Chat with us" to get help resolving this account synchronization issue.

« Previous Post |

Comments are closed.