50 Days. 50 Yoga Studios – Urban Yoga is Phoenix featured studio!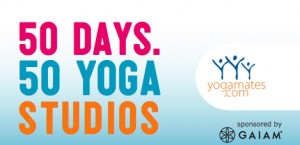 In the summer of 2009, Kasey went to 50 yoga studios in 50 days. The project was a GAIAM sponsored series that originally aired on the site formerly known as yogamates.com. This was the first vlogging series.

Urban Yoga was 1 of 2 featured studios in Phoenix!

« Previous Post | Next Post »

Comments are closed.