Writing Reflection Intention Basic Info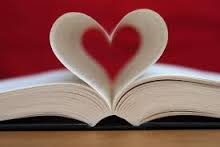 It's almost here party people, the start of our journey!!
Some basic info you may need:
Start date: Thursday December 11th. I will post a topic to explore each morning around 8am Arizona time.
Tools required:
An open mind and curious heart
A notebook
A pen
Ten minutes set aside for 21 days committed to writing. I find that like most things if I don't set aside time to do something, create a plan, it is very easy to just skip it. A large part of this experience is about learning to create new habits and patterns that support your dreams. Intentions and resolutions fail for two reasons, A.) There is no plan for action, we will cover this and B.) We think too small, too much in the "I", we will also cover this. Make a plan; set aside some time to write, for yourself, you deserve it.
As we explore our inner most selves together I thought I would first offer a few basic guidelines:
Keep it simple, don't over complicate yourself or your writing. This is meant to be thought provoking and inquisitive, but also fun. We can be both at the same time!!
Stay honest, stay true to you. Write the first thing that comes to mind, without editing, without inhibition, without fear, shame, or regret. Our process is as authentic as we choose to make it, or adversely, as we choose to not make it. Let this experience be unguarded, expansive, and brave.
It doesn't always "have to make sense". If you understand your message that is enough for today. If you don't understand today, that's ok too. Let spirit flow, let go of the left brain's need for order and structure, surrender to the experience. Brilliant ideas are born from wild spirited, open-hearted, free -thinking. One day of our journey is dedicated to making a plan, that is the day to put things in order.
Looking forward to our experience together. With love, k

« Previous Post | Next Post »

Comments are closed.